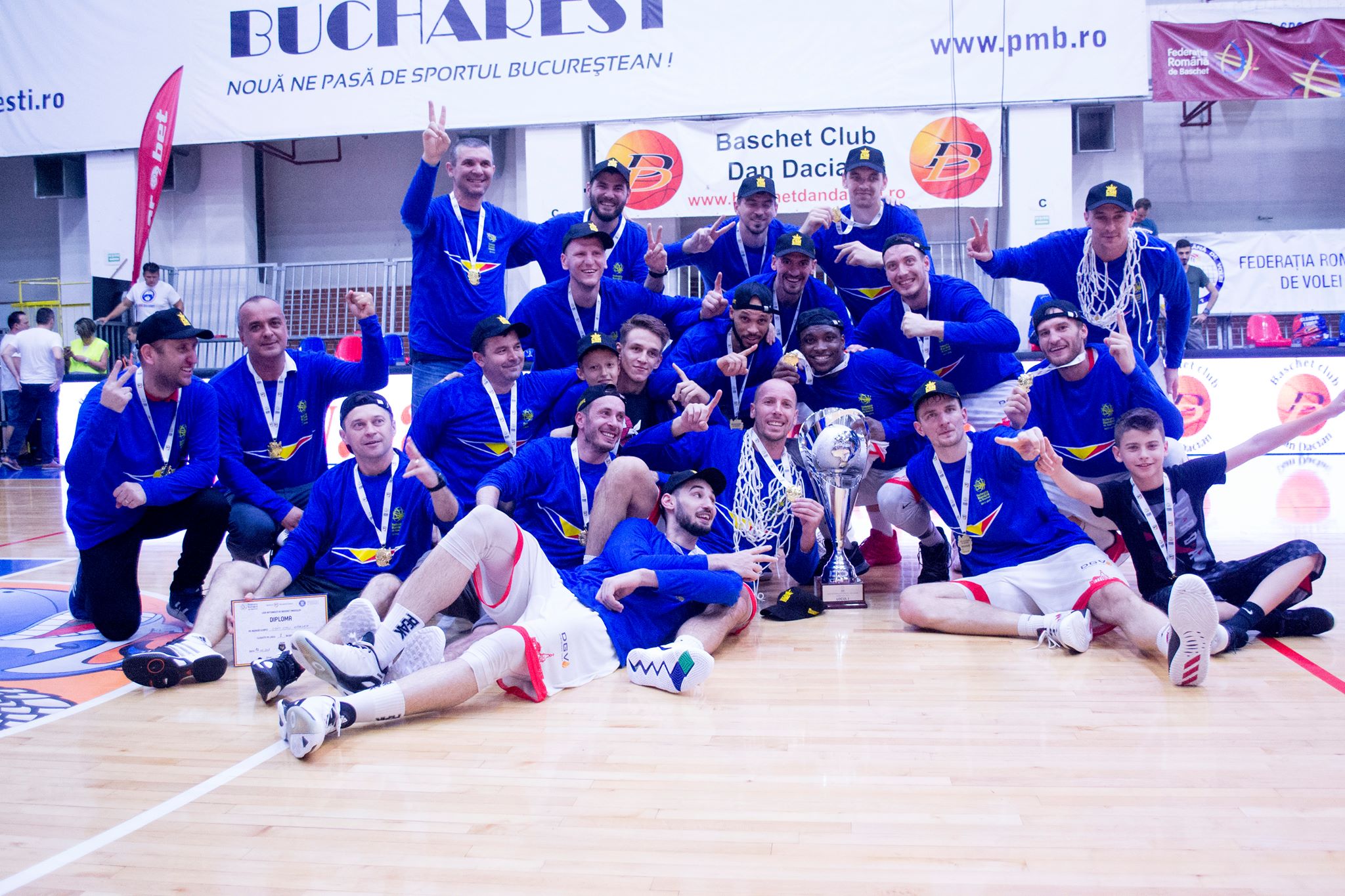 CSM ORADEA – A story of performance
There are several examples in the business world where inspiration of decisions and action have their roots in sports. Per example the profession of executive coaching, pioneered by Sir John Whitmore emerged from real life sports experiences blended with transpersonal psychology. This is the story of a small basketball team from a small town in Romania, CSM CSU Oradea, that is a genuine example of sustained performance, from which business can learn a lot.
A little bit of history…
Basketball in Oradea disappeared essentially in the 90s when the team Dinamo Oradea was dismantled and forgotten over the years. It took almost a decade and a passion of two basketball players, Antonio Alexe and Serban Sere, to found a new team in 2003. In 2005, when the team promoted to the Romanian National Basketball League, it was taken over by the club belonging to the City Hall, thus becoming a serious organization with great perspective. In the first season in the first league, 2005/2006 it was the only newcomers who managed to beat the former champions, Dinamo Bucharest, and qualifying to the play offs. At that time, in a 2000 seat capacity gym there were about 150 fans in the stands.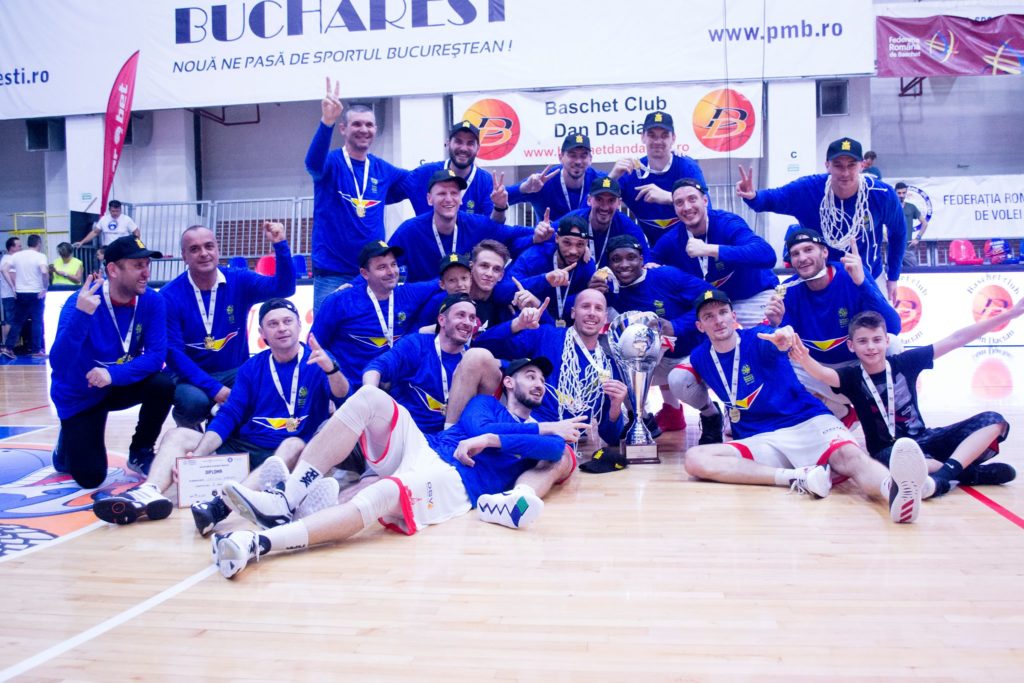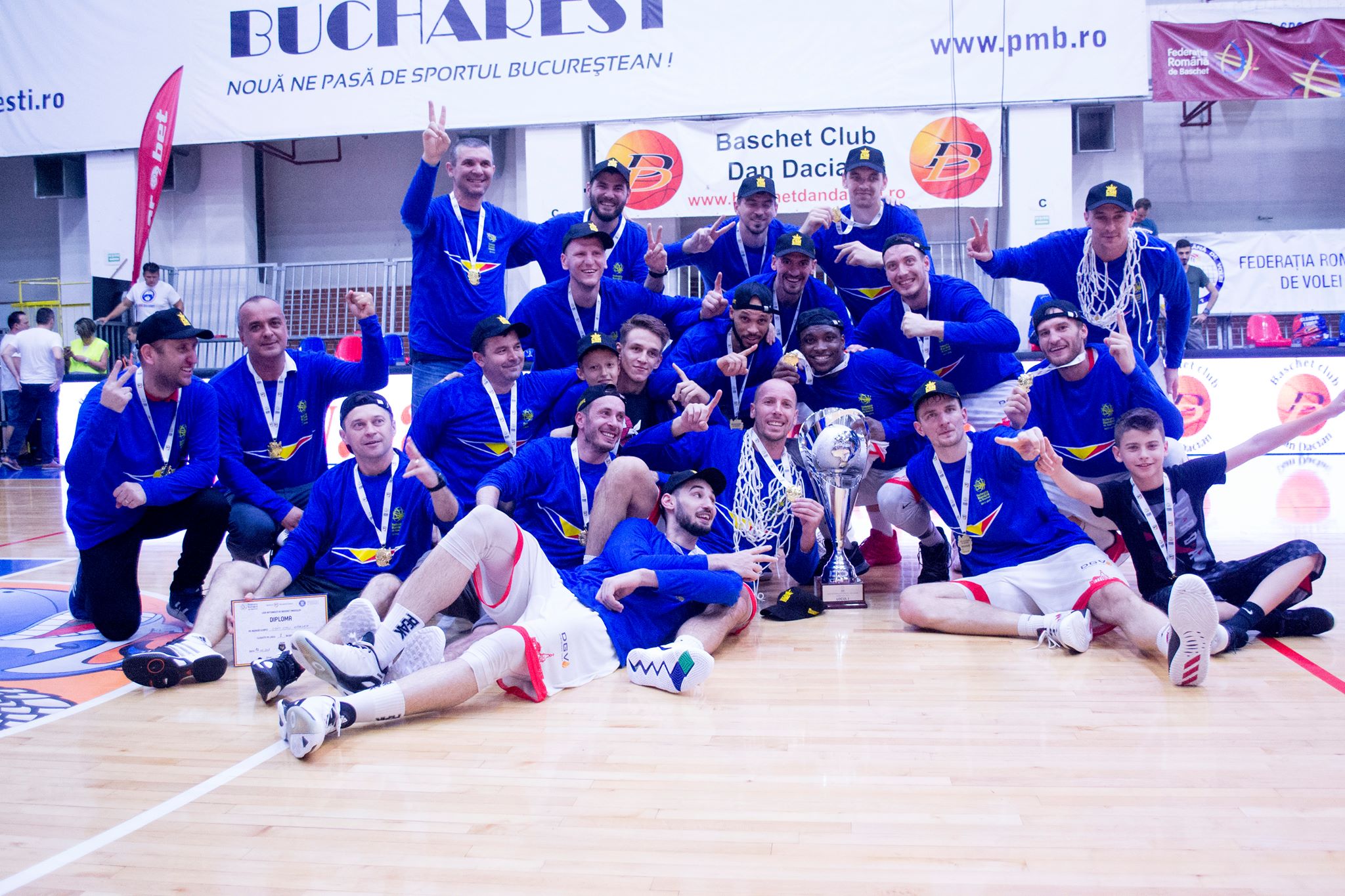 Over the years the team was struggling with performance and tried even a big investment in players, however with limited success. In 2009 the change occurred that today is considered the rebirth of the club by appointing Serban Sere as manager and Cristian Achim as head coach. After that, everything changed. The club had a new philosophy of performance based on hard work and small, but consistent steps towards what the team is today: two times champions in the last 3 seasons and only Romanian team that represented the country in the highest European FIBA competition: Basketball Champions League.
Trust the expert…
Performance can occur in an organization if all the necessary conditions are in place that enables it. One, and probably most important conditions, was "common denominator". Serban Sere was the manager, Cristian Achim was the coach, and they are for almost a decade. This is very important as sustainable performance is only possible in a stable organizational environment. The premise is simple: trust. The manager's job is to create the best possible conditions for the team and the coach's job is prepare the team and lead the games towards wins. Sereban and Cristi are both leaders, but they are also experts in their jobs. Even if there are differences of opinions they have always trusted each other and found that common denominator that eased their decisions. Similarly, in business world, if there is no trust, no common denominator, among the leaders of the organization, sustainable performance is impossible.
Behaviors and results…
One of the most important part of the game of basketball is scouting for new players. As in every organization, there are different roles on the court: scorers, rebounders, "space makers", shooters, blockers, workers. In a company we need leaders, managers, experts, specialists, workers, problem solvers. In both cases we need all the roles to be fulfilled, otherwise the structure might break and things might not get done. However, whatever the professional expertise of an employee, or talent of a player, there is one element that binds it all together: good behaviors. In case of CSM Oradea this is the primordial selection criteria then players are recruited. Character and personality are the first aspects the coach focuses on when selecting players. Cristi once said: "a good example of good character is that if you see that a teammate is on the floor, you rush towards him to help him up". Professional expertise is very important and it can be developed much faster than behaviors. If you have players willing to put in the effort, willing to sacrifice themselves for the team, willing to learn, to share the ball, you have the ingredients of a successful team. In the season 2017/2018 CSM Oradea had a remarkable player, amazingly talented, great scorer, however for some reason he was not a good fit his teammates and was not willing to compromise. The player and the team decided to part ways mid season and turned out great for both. How many companies we know who are willing to take such a risk, to let go a high performer in order to save the company? Probably quite enough, but only when the damage is done. Sometimes good behaviors are more important than expertise, especially when you want long term development for your organization, not just immediate results.
"Hard work always beats talent, if talent doesn't work hard!"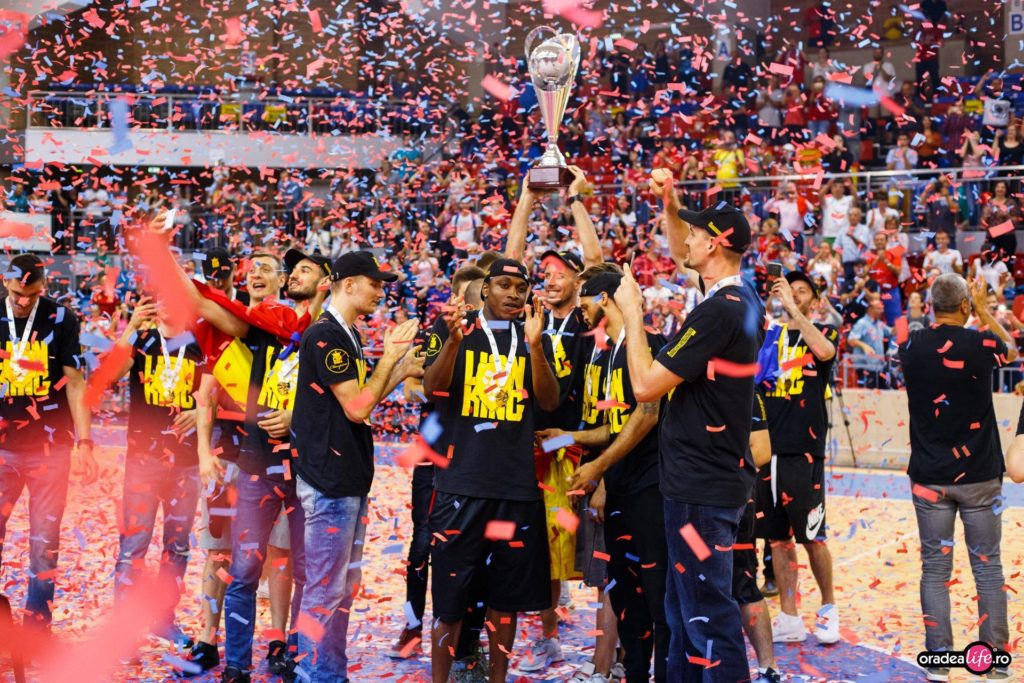 Performance does not fall from the sky. Of course, there are opportunities that we need to seize, however, on the long run, the only road to sustainable results is work. In sports, management needs to work to create conditions, to acquire sponsors, to maintain the gym. Coaches need to prepare players, to create plays, to draw tactics, to do scouting. The players need to work at practice, to work off court to stay fit, to recuperate after games, to listen to their coaches, to give their best during games. Life in sports is seldomly what we see in adverts and sports news. There is a tremendous work behind that. And great teams that last in time know this the best. In basketball it's even more visible since a play takes 24 seconds. You have this much to score or to defend the opponent. You relax for a second and everything can change. In business we don't have 24 seconds. We have months, quarters and fiscal years. The principle is the same: you loose focus a while and things might go
south. There is always work to do: to maintain current business performance, to get new clients, to improve quality, delivery and productivity. The year is finished and you start all over. All great business leaders have this is in common: hard work. There is no way around it, no backdoor, at least not on the long run.
Small steps… or Solution Focus…
Without even knowing it, CSM CSU Oradea is a Solution Focused organization. They have a long term vision, they learn from their past and use their resources where they need to be used, and take small steps towards their goals. Sure, problems occur all the time. Like a key player getting injured, a visa for a foreign player or coach does not come through in time, budget cuts, a missed shot, a lost game. The 2017/2018 season was hell when it comes to problems and changes. How did they become champions? They tackled each problem, one at a time, without hurting the overall strategy and philosophy of the team. In sports you compete against your opponents and once you are champion whom do you compete with? Yourself! Good teams beat their opponents, not always because that is impossible. Great teams compete with themselves, wanting to be better tomorrow than they are today. One step at a time. Successful businesses have the same approach. Some call it continuous improvement, and they prevail sustainably, recognizing that one step ahead made by the whole organization is much more valuable that 100 steps made by one person.
Wins bring more wins…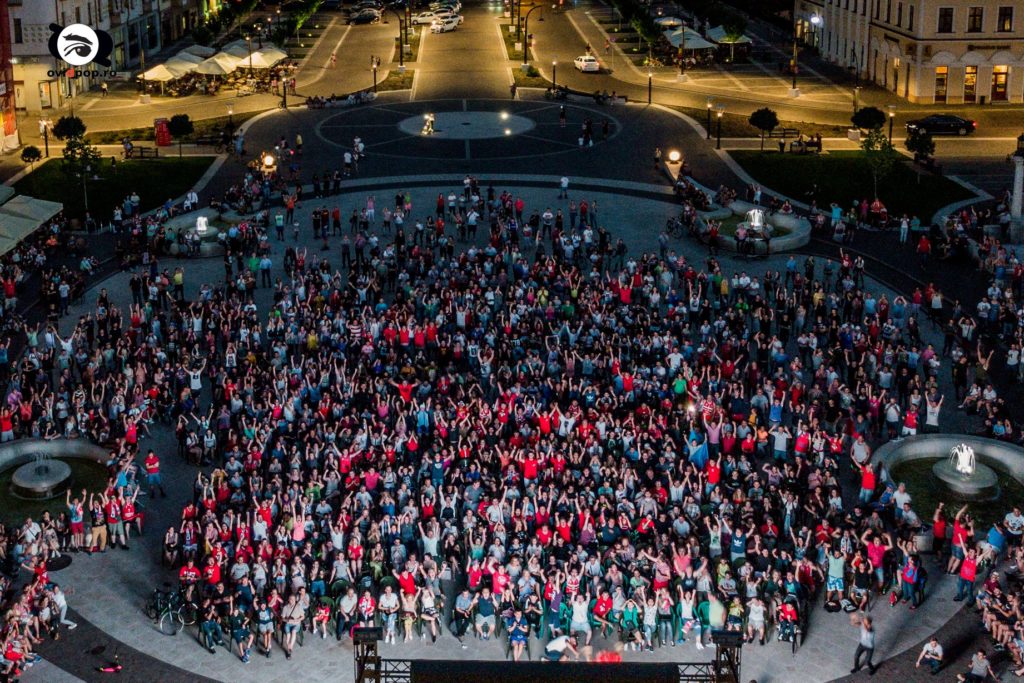 Sometimes a small step can mean one win, or one made basket, or one successful defensive play. The recipe for success can be defined as a sum of small victories that cumulate for the final purpose. Some business focus on the problems and minimize small wins. Employees are constantly under pressure because nothing is ever good enough and managers, shareholders analysts always want more. This approach might bring quick results, however it's not healthy in long term. This is when employee turnover becomes out of control, quality of products and services deteriorate, suppliers and customers turn away from the business. In sports there is always pressure. The way it is dealt with is celebrating the small wins. That gives energy to the team for the next play, for the next game, for the next season. Many companies miss celebrating small results, small projects, small profit. By turning this around, by rewarding good results and good behaviors, they create positive energy to fuel future projects, new products and services. Of course, there is no such thing like winning every game, every championship. It is a statistical anomaly. However, there is the concept of "the winning path". And the winning path is a state of mind that encourages sports teams and business alike to pick themselves up after a loss and celebrate every single small win.
Cristian Achim… role model for sustainable performance
What makes someone a role model? Is it values? Character? Results? Maybe all of these. I started working with Cristi this season by having meaningful conversations about basketball and life, wanting to help him as much as I can. I ended up learning more from him than I expected and now I consider him one of the best examples successful people. Nevertheless, his longevity, his results and his dedication as head coach speak for themselves, but there is so much more behind it. Cristi played organized basketball for 27 years and he was never a superstar. He became a coach and it was obvious that he is talented in this profession from the beginning. However, he always stayed humble. He recognizes that he has always something new to learn. He does research, participates in coaching clinics with the greatest coaches on the planet. He is always studying and thinking of new ways of coaching. When people recognize him on the street and greet him, he often blushes and never hints signs of impoliteness. Many of today's sports and business figures spend more time in front of cameras than in their office. It is not the case with Cristi. He believes in hard work and
puts a lot passion in what he is doing. He always has a plan and as long as it works he sticks to the plan.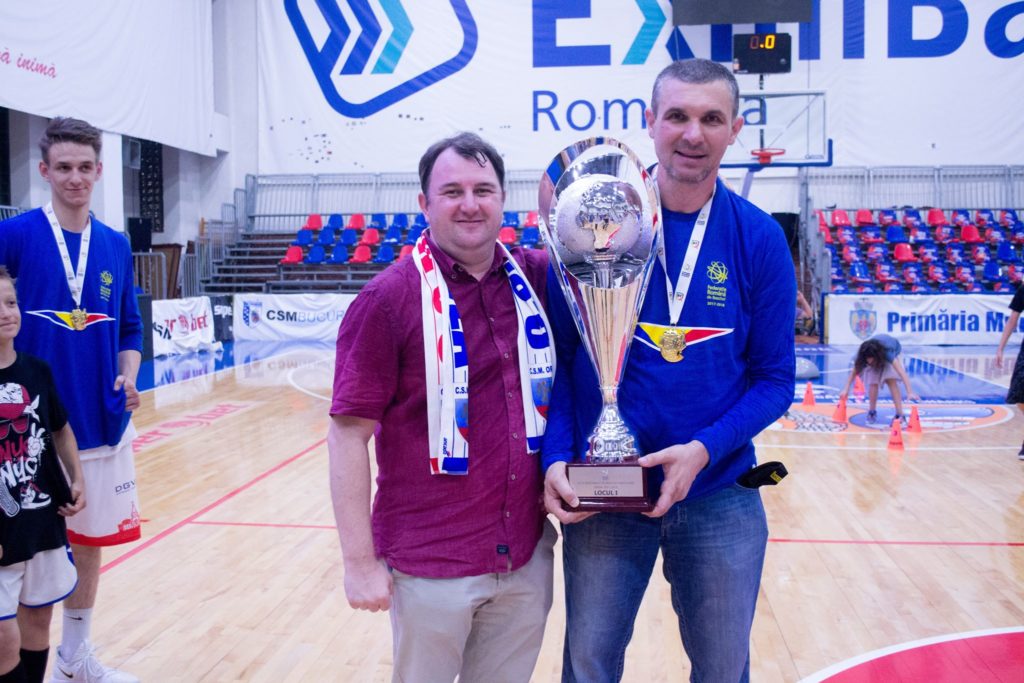 Another characteristic that defines him is fair play. He treats everybody with respect: players, managers, agents, opponents, fans. If someone upsets him he does not hold a grudge, he just moves on. He never brags, he let's the performance of the team he leads speak for itself, making sure to share praise with his players and his staff. He is the leader of the team and in the same time he is part of the team knowing exactly what his role is and inspiring everybody to fulfil their roles. If Cristian Achim would be a business man he would certainly be very successful because of his values and beliefs: fairness, hard work, good planning, constant learning and humbleness, being nothing less than a role model. Cristi fell in love with Oradea and Oradea fell in love with him. Before 2009 there were around 150 fans in the gym at any given game. Nowadays CSM CSU Oradea plays with sold out box office most games. Maybe this is the most eloquent sign of sustainable performance inspired by Cristian Achim, certainly his biggest win!
The end of the article… the beginning of the future…
Every game, every season has an end. But it is not really the end, because once it's done, there is always the next game, the next season. In sports you either win or lose. If you win, it does not mean you will never lose. And if you lose it does not mean that you will never win. Inspiration: "we never loose… we either win or we learn". CSM CSU Oradea is a winning team. Not because it wins all the games, not because they are champions every season, but because every time the team steps on the court they play to win. Sustainable performance comes from hard work and belief. If hard work is simple to describe in words but difficult to do, belief might be the opposite: we need to believe that we can be better. That we find solutions to problems, that we are going to be better than ourselves, that we can learn new and more effective ways to get results, being constantly aware that we are humans and our behaviors are a mirror of our long term achievements. It is difficult to describe what a winning attitude is, and it's maybe different from person to person, however it's a mental click in each and everyone of us, whether we are in sports or business.